Full Conference Pass (FC)

Full Conference One-Day Pass (1D)
The award winners' films will be screened at the Electronic Theater session, seats are limited for each screening and it is recommended to purchase them online.
The awards ceremony will also be taking place during the opening ceremony which is taking place at 11am on 5 December, at Hall C (4F, C Block).
Screening Date and Time
- 5 December 2018, Monday, 5.00PM – 7:00PM
- 6 December 2018, Tuesday, 6.15PM – 8:15PM
- 7 December 2018, Wednesday, 1.00PM – 3:00PM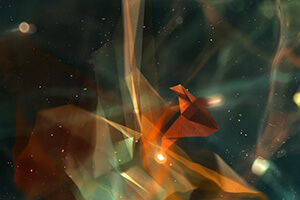 BEST IN SHOW AWARD
L'oiseau qui danse
Director and Producer: Jean-Marie Marbach, Independent, France
Inspired by Visual Music, created with Trapcode Suite and animated with particles on music by Canadian band Tennyson, this project features the journey of an origami bird in a mysterious field of light.
Image for Web Copyright Text, Image Credits, and Comments: L'oiseau qui danse ©Jean-Marie Marbach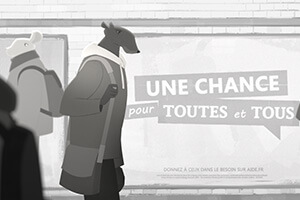 JURY SPECIAL AWARD
Vermin
Director: Jérémie Becquer, Miyu Distribution, Luxembourg
Producer: Michelle Ann Nardone, Miyu Distribution, Denmark
Set in a contemporary society of mice and rats, Hubert, a young observing rat, recites slam poetry full of hope within his head as he passes by individualistic strangers in the Parisian metro. Hubert´s poetry remains optimistic and persistent, despite the harsh reality of the world he lives in.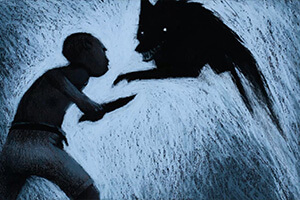 BEST STUDENT FILM AWARD
Reverie
Director: Philip Louis Piaget Rodriguez, Miyu Distribution, Mexico
Producer: Michelle Ann Nardone, Miyu Distribution, Denmark
Deep in the harsh countryside, where life fades with every breath, a boy tormented with grief battles an inescapable beast.