Full Conference Pass (FC)

Full Conference One-Day Pass (1D)
Date: Tuesday, December 4th
Time: 4:15pm - 4:40pm
Venue: G402 (4F, Glass Building)

---
Summary: Though films and video games have significant differences, we combine the teaching of both within a single university program. We address how to effectively approach similarities and differences together.
Author(s)/Speaker(s):
Moderator: Lecturer(s):
Author(s)/Speaker(s) Bio:
Seth Holladay is a faculty member in the Brigham Young University Center for Animation, teaching classes related to visual effects, computer animation, and video games. He specializes in mentoring large-group animation and video game projects run by students, leading to national rankings and awards, such as winning at the E3 College Game Competition in 2018 and ranking as a top program in the Animation Career Review. Seth has a PhD in Computer Science with a focus on computer animation and simulation. Before teaching at BYU, Seth was also an effects artist at Pixar Animation Studios.

Dr. Parris Egbert received his PhD from the University of Illinois at Urbana-Champaign in 1992. Upon graduation, he joined the faculty at Brigham Young University, where he has served as Department Chair, Assistant Department Chair, and Graduate Coordinator. He is co-director of the 3D Computer Graphics Lab at BYU, where he has published papers in various areas of 3D computer graphics. He is on the BYU Center for Animation Executive Committee, where student animations have been nominated for 19 Student Emmy Awards and student games have reeived four E3 College Game Competition Top 5 recognition awards.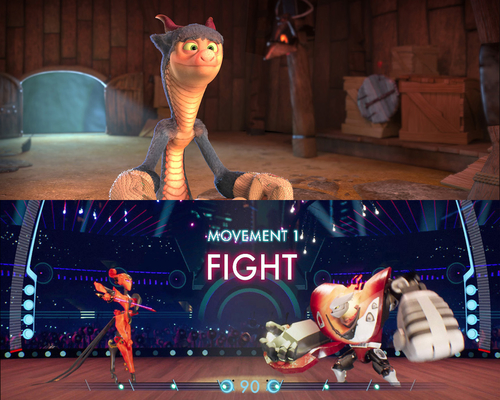 Date: Tuesday, December 4th
Time: 4:40pm - 5:05pm
Venue: G402 (4F, Glass Building)

---
Summary: Proposed educational modules demonstrate an AI's ability to personalize things through re-enactments of robots assembled by participants using networks trained to assimilate their game-play styles in VR for STEAM fields.
Author(s)/Speaker(s):
Moderator: Lecturer(s):
Author(s)/Speaker(s) Bio:
Taro Narahara is an Associate Professor at New Jersey Institute of Technology, where he conducts interdisciplinary research including the application of game design to rehabilitation robotics funded by NSF. He has published in journals and conferences such as Computers & Graphics, Eurographics, and SIGGRAPH. He holds a Doctor of Design degree from Harvard University and an M.S. in Architecture Studies from MIT and won the Peter Rice Prize from Harvard. He is a licensed architect and was associated with Skidmore, Owings & Merrill and Gluckman Mayner Architects where he worked on award-winning projects such as the Mori Arts Center.

Dr.Yoshihiro Kobayashi is working at the School of Computing, Informatics, and Decision Systems Engineering, and teaching game development courses as a focal coordinator of Gaming Certificate Program in the Department of Computer Science. Dr. Kobayashi received a Ph.D. degree with a major in Architecture and a minor in Computer Science from the University of California, Los Angeles in 2001. At ASU, he developed several interdisciplinary research projects funded by NSF and advised MS and Ph.D. students from various schools. He has also organized international symposiums/workshops for virtual reality and building information modeling.


Date: Tuesday, December 4th
Time: 5:05pm - 5:30pm
Venue: G402 (4F, Glass Building)

---
Summary: We propose an interactive tool to design a free-formed boomerang that returns to the thrower. Our system visualizes the flight trajectory of the current design and maximizes returning quality.
Author(s)/Speaker(s):
Moderator: Lecturer(s):
Author(s)/Speaker(s) Bio:
Tsukasa Fukusato is an Assistant Professor at Computer Science Department in the University of Tokyo. He received a Ph.D from the Department of Pure and Applied Physics at Waseda University in 2017. His main research areas are Computer Graphics (CG) and Human Computer Interaction (HCI) such as computational geometry.

Morihiro Nakamura is a master's student at Department of Computer Science, The University of Tokyo. His research areas are digital fabrication and data-drive simulation.

Takeo Igarashi is a professor at Computer Science Department, the University of Tokyo. He received his Ph.D. degree from Information Engineering Department, the University of Tokyo, in 2000. His research interest is in user interface in general and current focus is on interaction techniques for 3D graphics.


Date: Tuesday, December 4th
Time: 5:30pm - 5:55pm
Venue: G402 (4F, Glass Building)

---
Summary: Coded Skeleton is a novel shape-changing user interface that integrates actuator and sensor using mechanical metamaterial. In this paper, We describe the design method and application of Coded Skeleton.
Author(s)/Speaker(s):
Moderator: Lecturer(s):
Author(s)/Speaker(s) Bio:
Born in Nagano in 1995. University of Tsukuba,Graduate School of Library, Information and Media Studies Master's Program in Library, Information and Media Studies, M1. She sympathize with the concept of digital nature advocated by Yoichi Ochiai and start research together. Her research interests include digital fabrication and metamaterial.

B.1987, CEO Nature Architects inc./ Ph.d candidate The University of Tokyo, Research interests are Mechanical Metamaterials, Computational Design and Digital fabrication. He found Nature Architects which is research based company about metamaterials.

B.1987, PhD (Applied Computer Science / University of Tokyo, Graduate School of Interdisciplinary Information Studies), From 2015, joined University of Tsukuba, School of Library Information and Media Studies as Assistant Professor. He is the head of Digital Nature Laboratory. CEO of Pixie Dust Technologies.inc, From 2017, he works as Advisor to President of University of Tsukuba. On December in 2017, his startup, Pixie Dust Technologies.inc, founded Strategic Platform for Digital Nature in University of Tsukuba and appointed him as Director. Simultaneously, he became Associate Professor at University of Tsukuba.