Full Conference Pass (FC)

Full Conference One-Day Pass (1D)
Date: Thursday, December 6th
Time: 2:15pm - 6:00pm
Venue: Hall D1 (1F, D Block)
Session Chair(s): Carol O'Sullivan, Trinity College, Dublin,


---
Hands-on: Rapid Interactive Application Prototyping for Media Arts and Stage Performance and Beyond
Abstract: This is a hands-on/studio type of course. We explore a rapid prototyping of interactive graphical applications using Jitter/Max and Processing with OpenGL, shaders, and featuring connectivity with various devices such as, Kinect, Wii, iDevice-based controls, and others. Such rapid prototyping environment is ideal for entertainment computing, as well as for artists and real-time performances using interactive graphics. We'd like to share the expertise we developed in connecting the real-time graphics with on-stage performance with the Illimitable Space System (ISS) v2. The course design is modular and flexible and can fit various schedules. It has been previously offered at SIGGRAPH Asia 2015 (Kobe), 2016 (Macau), and Studio 2017 (LA).
Authors/Presenter(s): Serguei Mokhov, Concordia University; mDreams Pictures, Inc; CCIFF.ca, Canada
Serguei Mokhov, Concordia University; mDreams Pictures, Inc; CCIFF.ca, Canada
Miao Song, Concordia University, Canada
Sudhir Mudur, Concordia University, Canada
Peter Grogono, Concordia University, Canada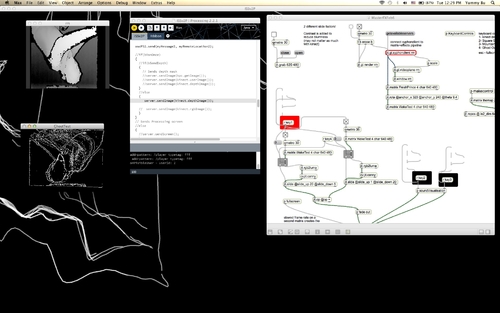 ---