Full Conference Pass (FC)

Full Conference One-Day Pass (1D)
Date: Tuesday, December 4th
Time: 9:00am - 10:45am
Venue: Hall B5(2) (5F, B Block)
Session Chair(s): Carol O'Sullivan, Trinity College, Dublin,


---
Art-Directed Costumes at Pixar: Design, Tailoring, and Simulation in Production
Abstract: Costumes are an important part of character design, acting, storytelling, and visual appeal in animation. However, it is challenging to achieve art-directed natural-looking motion and detail in CG animated clothing, due to technology, workflow, and budget constraints. This course will cover Pixar's latest approach to CG costumes, from design to tailoring to simulation, and how we try to address these challenges. Our goal is to continue working towards a balance between the detail and physicality of real costumes, and the stylized artistry and movement of 2D animated clothing. Using examples from "Incredibles 2", "Coco", and other Pixar films, we will show how our artists approach the initial costume design direction, strategically plan designs to fit within time and technology constraints, and translate drawings into 3D clothing on stylized characters. Next, we will show how we create garment models using 3D and flat-panel tailoring methods, applications for common simulation parameters and settings, and robust out-of-box simulation techniques using cloth rigging and dynamic alterations. Finally, we will cover the tools used to simulate garments in shots, create appealing shapes and movement, and help Animation let the characters act with their clothing. Although Pixar uses proprietary tools, the principles can be applied to other pipelines. Along the way, we will talk about how the tailoring and simulation teams collaborate and fit in with other departments, such as Rigging, Shading, Animation, Art, and Crowds, as well as the current state of our technology and tool set. We will cover material for all levels of experience, with backgrounds ranging from artistic to technical.
Authors/Presenter(s): Aimei Kutt, Pixar Animation Studios, United States of America
Aimei Kutt, Pixar Animation Studios, United States of America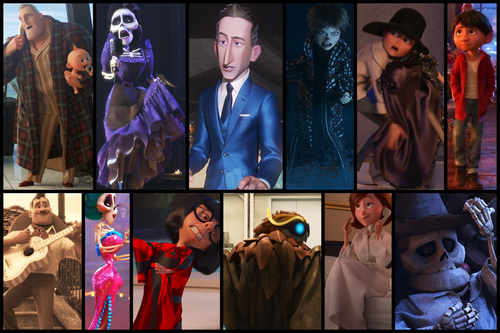 ---