Full Conference Pass (FC)

Full Conference One-Day Pass (1D)

Basic Conference Pass (BC)

Student One-Day Pass (SP)

Experience Pass (EP)

Visitor Pass (VP)

Exhibitor Pass (EP)
Date: Thursday, December 6th
Time: 2:15pm - 4:00pm
Venue: G409 (4F, Glass Building)
Session Chair(s): Clariss Chin, Koelnmesse Pte Ltd,


---
RenderMan 22: Incredible Developments by Pixar Animation Studios
Abstract: Come see amazing technology from Pixar, including a live demonstration of the interactive rendering in the latest version of RenderMan 22 and a showcase of lighting techniques used on Incredibles 2. Pixar's, Dylan Sisson, will present cutting-edge features for lighting and look development, while also showing how RenderMan can be used across the entire VFX pipeline, from modeling and layout, all the way through to compositing. This year we also celebrate the 30th Anniversary of Pixar's RenderMan, so you'll learn how RenderMan has continuously evolved over the years, and also how RenderMan can deliver exceptional quality for any sized production. You'll also find out how easy it is to use RenderMan on your own projects, and how free Non-Commercial RenderMan makes evaluations simple. Come check out the latest developments, and a few lucky folks will leave with the original RenderMan Walking Teapot from 2003!
Authors/Presenter(s): Dylan Sisson, Pixar Animation Studios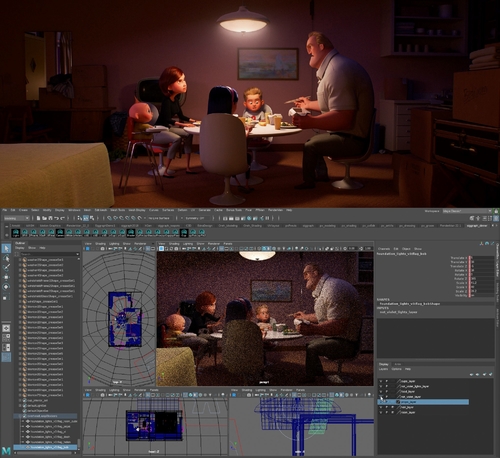 ---