Full Conference Pass (FC)

Full Conference One-Day Pass (1D)

Basic Conference Pass (BC)

Student One-Day Pass (SP)

Experience Pass (EP)

Exhibitor Pass (EP)
Date: Friday, December 7th
Time: 10:00am - 10:20am
Venue: Hall E, Experience Hall (B2F, E Block)
Session Chair(s):

---
Eve Of Dust
Abstract: Eve of Dust is a collaborative performance and installation between a human and a robot. The artwork draws on both the possibilities and anxieties arising from the collaboration between humans and emerging intelligent systems personified in the robot. The human and robot collaborate to co-create an ever changing artwork.
Authors/Presenter(s): John McCormick, Swinburne University of Technology, Australia
Adam Nash, RMIT University, Australia
Stephanie Hutchison, Queensland University of Technology, Australia
John McCormick, Swinburne University of Technology, Australia
Adam Nash, RMIT University, Australia
Stephanie Hutchison, Queensland University of Technology, Australia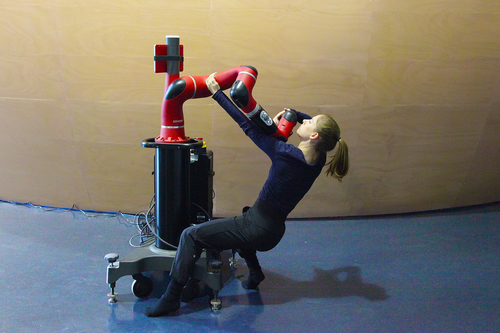 ---