Full Conference Pass (FC)

Full Conference One-Day Pass (1D)
Production Rendering
Date/Time: Wednesday, December 5th, 9:00am - 9:25am
Venue: G402 (4F, Glass Building)
---
Summary: We describe a novel parameterization of Ambient Highlight Direction lightmaps, that eliminates interpolation artifacts. We fit the model in the null-space of the constraint that irradiance is preserved.
Speaker(s):
Peter-Pike Sloan, Activision, United States of America
Peter-Pike Sloan is a Technical Fellow at Activision, heading up a small team working on graphics technology. Prior to Activision, he was a member of the graphics group at Microsoft Research, headed up an RnD group in the former games division of Disney and was a member of the graphics research group at NVIDIA. His research is primarily in rendering for games, but he has also worked on skinning, animation and a little simulation. A complete list of publications is at: http://www.ppsloan.org/publications/
Ari Silvennoinen, Activision Publishing, United States of America
Ari Silvennoinen is a Senior Technical Director at Activision, where he works on graphics technology research and development. Prior to Activision, he obtained a master's degree from the University of Helsinki and worked on graphics technology at Umbra Software and Remedy Entertainment. His main interests are in global illumination, visibility algorithms and real-time rendering and he has contributions in graphics conferences and journals, including SIGGRAPH, I3D, CGF and EGSR.

Production Rendering
Date/Time: Wednesday, December 5th, 9:25am - 9:50am
Venue: G402 (4F, Glass Building)
---
Summary: In the video game "Marvel's Spider-Man", Insomniac Games developed 3D IG-Impostors to represent the cityscape in an efficient and persistent cache, leveraging the data for multi-view rendering.
Speaker(s):
Xray Halperin, Insomniac Games, United States of America
Craig "Xray" Halperin is a visual effects designer whose career spans feature film, advertising, location-based entertainment, video games and interactive media. Xray is currently a Senior Technical Artist at Insomniac Games. He served as the Chair of Los Angeles ACM SIGGRAPH in 2007 and 2008. He organized a course on crowd animation for SIGGRAPH Asia in Yokohama Japan in 2009. He's been an invited lecturer at schools and conferences from Shanghai to Mumbai. In 2010 he was the keynote speaker for the Xi'an Animation Conference in China.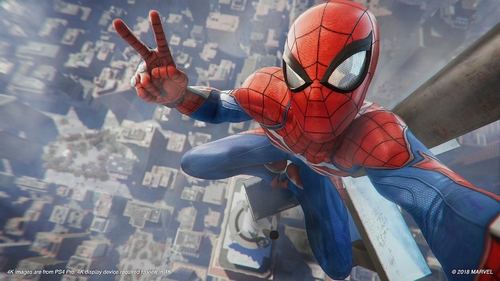 Production Rendering
Date/Time: Wednesday, December 5th, 9:50am - 10:15am
Venue: G402 (4F, Glass Building)
---
Summary: We propose an end-to-end deep learning based denoising method for single-image Monte Carlo rendering. Our method requires only three common auxiliary features, and our denoiser outperforms consistently the state-of-the-art methods.
Speaker(s):
Kin-Ming Wong, Artixels, The Chinese University of Hong Kong, Hong Kong
Kin-­Ming Wong ​is an award winning visual effects professional and the owner of artixels, a boutique visual effects software developer which focuses on custom and commercial plug­-in development for high-­end motion pictures. He has recently joined Professor Tien-­Tsin Wong's research group to pursue his Ph.D. degree, he works on photo-realistic rendering problems with a strong interest in high ­performance sampling and filtering techniques. He is also a computational artist with his works exhibited in SIGGRAPH and GRAPHITE (predecessor of SIGGRAPH Asia).
Tien-Tsin Wong, The Chinese University of Hong Kong, Hong Kong
Tien-­Tsin Wong​ is a professor in the Department of Computer Science and Engineering in the Chinese University of Hong Kong. He has been coding in computer graphics area for over 20 years, including writing publicly available codes, libraries, demos and toolkits (please check his homepage http://www.cse.cuhk.edu.hk/~ttwong), and codes for all his graphics research. He works on deep learning, GPU techniques, rendering, image­-based relighting, computational manga and multimedia data compression. He is a SIGGRAPH author and has published in both Computer Graphics Gems, ShaderX, GPU Pro, GPU Zen series and Game Developer Conference.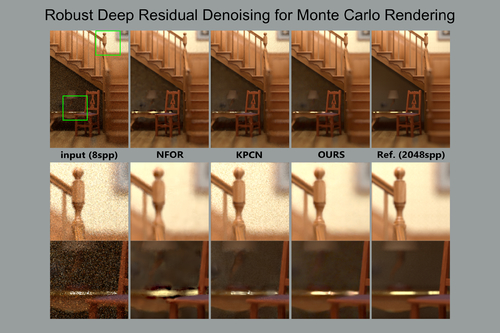 Production Rendering
Date/Time: Wednesday, December 5th, 10:15am - 10:40am
Venue: G402 (4F, Glass Building)
---
Summary: Our image-space line drawing method can robustly render object contours with varying line styles and is designed for integration into production ray tracing rendering systems.
Speaker(s):
Shinji Ogaki, Solid Angle, Japan
After working for a couple of VFX productions and gaming companies including Digital Domain and Square Enix, he joined Solid Angle and is helping improve the Arnold production renderer.
Iliyan Georgiev, Solid Angle, United Kingdom
Iliyan is a computer graphics enthusiast interested in anything rendering but primarily Monte Carlo methods for physically based light transport simulation. He holds a PhD degree from Saarland University and currently works at Solid Angle / Autodesk as a researcher and principal software engineer on the Arnold production renderer.